Our on-site massage teams have been inundated with employees who are suffering with colds and flu this month.  Luckily we are trained to recognise when to treat and not treat, and have been able to clear blocked noses and stuffy heads with our facial point massage.  It is great if we do it, you lay back and relax, but if we aren't coming to you for a while, or if (heaven forbid) you don't have the workplace healthcare massage team visit your office, then don't panic – here is the routine!
You could enlist the help of a colleague…. or even sit and do it in front of your computer (no one will know honest) the perfect office massage.
It has been clearing sinuses and reviving employees at the companies we work at and we hope it helps you, do write back and tell us, or tweet us #healthystaff
 Are you sitting comfortably?  Please do not do this routine if you are pregnant.
Points 1-4 run across the back of the head (find the bony bit where your head meets your neck) and using thumb or fingers massage along the ridge.
then simply follow points 5 – 20 in order (it doesn't matter if you don't keep to the order – relax and go with the flow!)
If you are doing this at home, apply some oil (olive, jojoba, avocado) and sit back and relax.  If you are doing this at work, it's best not to apply oil just before you go into a meeting. he he.
We have found it brilliant to help clear blocked sinuses and stuffy heads, it is also said to act as a natural face lift – perform every morning before stepping out of bed.
The promotion of mental wellbeing in the workplace is critical to the success of your business – even more so in a challenging economic climate.
This is the key message from last week's Stress Prevention and Mental Wellbeing conference at Canary Wharf.   Chair for the day, Peter Kelly – Higher Occupational Healthy Psychologist for the HSE, opened the conference with a promising statistic:  There is a reduction in sickness absenteeism.
Figures show that absence due to stress related illness is currently 11.5 million – quite a reduction from the 13.5 million during 2007/2008.
This is a good thing – right?  Well no, perhaps not.  Here is a word that needs to be given a little attention over the next few years if you want to ensure good business performance:
presenteeism

— n

the practice of persistently working longer hours and taking fewer holidays than the terms of one's employment demand, esp as a result of fear of losing one's job
Here is the bad news:  Sickness presence is more prolific than absence, the average cost of sickness Presence is estimated at £145 per day (compared to £75 due to sickness Absence).
It is much more prevalent, with 45% of employees reporting sickness presence against 18% of employees reporting sickness absence over the same period.

So how many companies are focussing on sickness absence?  What can you do to ensure you are dealing with the bigger picture?  It is time to turn to the root of the problem, the health and wellbeing of the individual which has a direct impact on the wealth of the company.
Dame Carol Black's Working for a Healthier Tomorrow makes the point that as well as to 'realise the potential added value of raised productivity; organisations need to extend their agenda to health and well-being.'
The key to awareness is education, providing training and enabling not only management but all employees to recognise and deal with the effects of stress within themselves and their colleagues will have a big impact on your company health.  Presenteeism is linked predominantly to psychological ill health rather than physical conditions, stress, anxiety and depression all inhibit our ability to think clearly and thus result in us not performing at our peak.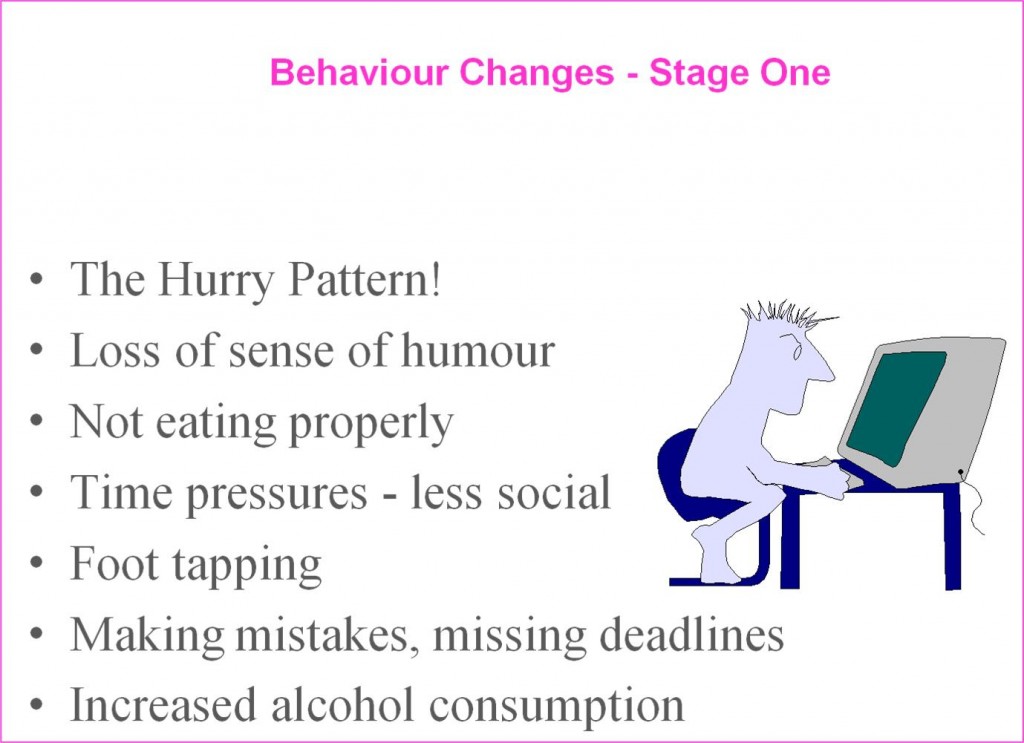 Running courses with either an external provider or utilising the services of your HR and Occupational Health team will stand you in good stead and ensure that employees are aware that stress is a personal thing – it is our reaction to the situation, and it is something we can change.
Further promotion around Mental Wellbeing is also a good business move, as demonstrated by many companies, E.ON have a great initiative running called 'Head Way'.  They managed to talk the senior management into letting them erect a garden shed in the main reception area at their corporate HQ, and in conjunction with training, promotion and literature, created a space where employees could help to break down the stigma of mental health issues. Employees were urged to visit the 'head shed'  for advice and were also encouraged to participate in an anonomysed survey. There were also 'graffiti walls' erected, allowing employees free expression – proving challenging at times for the HR team, this really was a brave move!  E.ON reported a reduction in new cases of mental health related absence by 25% since the launch, and I find this approach truly inspiring and highly commendable, and it is sure to have an impact on mental health related presenteeism.
April 11th to 27th is Depression Awareness Week and to support the cause Workplace Healthcare are offering 20% discount on all full day courses.
If
if do you have any success stories or would  like to share information about how you have experienced mental health issues in the workplace, do get in touch.
Victoria
Our Nutrition workshops are interactive and informative ways of getting staff interested in their wellbeing through diet.  At this time of year, the first bearing of flesh ensues and I share with everyone who thinks about the steamed puddings and toad in the hole we enjoyed in the winter months!  In this article you will find a few ideas for breaking the chocolate cycle (that craving after lunch or dinner for chocolate/sugar), along with some recipe suggestions for stamping out baddies (snacks that don't serve us well!).
Our calorie requirements in the summer vs winter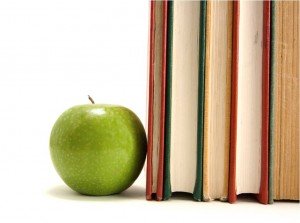 Actually these don't change.  If we eat well and balanced there is nothing to say we require less calories in the summer.  We should match our calorie intake to our level of exercise and if we are exercising more in the summer, we may need to take on more calories.
Trying to tone up and lose weight is often easier in the spring/summer as we can feel more motivated and energised, it is natural for us to spend more time outside and eat less stodge.  If you find yourself reaching for the Baddies:
Crisps
Cakes
Sweets
Biscuits (even low fat can have lots of sugar)
Fizzy drinks
Salted nuts
Even look out for the puffed rice treats in the supermarkets, whilst not fattening, they are incredibly full of salt, more per 100g than a bag of crisps!  In fact this is true of many low fat foods, they typically contain more sugar and salt than their slightly more 'fattening' counterparts.  Would it be best to have a 'little' of what you like than 'allot' of synthetic flavoured treats?
Try these simple ideas:
If you are used to having a salty snack such as crisps or nuts (think glass of wine or beer), then these tasty treats are full of healthy goodness.  Pumpkin seeds are a great source of magnesium, manganese and phosphorus, iron and protein and are also one of the most concentrated sources of zinc.  Sunflower seeds contain B vitamins B1 and B5, folate and selenium as well as a good amount of magnesium.  A power packed source of nutrition!
Pumpkin and Sunflower Tamari snacks
Simply take a cup of each seeds (or just use 2 cups of one type) mix with 2 teaspoons of Tamari (you can use normal soy sauce, tamari is our favourite at the WPH offices) and you can either:
Heat a large skillet/frying pan and pop seeds in – keep turning them until they brown ever so slightly and start popping, or
Pop on baking sheet and put into oven – mid heat – for around 12 minutes but keep an eye on them either way, they burn quickly!
Tip out onto plate and enjoy!  We keep them in a tub in the office for those 5pm cravings!
Nuts.  Glorious Nuts.
Quite simply nuts are nutritional powerhouses!
This is my key to cutting the sugar craving after food or in the afternoon or evening.  Nuts are nutritious and have a high fat and fibre content thus making them very filling, reducing the need for rubbishy snacks as your body has all the nutrients it needs it gets the correct messages from your food, the complete picture, reducing cravings.
It's true, nuts are relatively high in calories, and this article is about toning up for summer, so you need to portion your power snack!  1oz is a good portion size (about 16 nuts although they are different shapes and sizes so you will need to work this out yourself!).  I mix freezer bags of nuts with dried fruit, try apricots, sultanas, cranberries and keep them in the cupboard to grab when I am leaving the house, or pop a couple in the car in the winter to ensure I have something to nibble on when I get the cheese and onion crisp urge – it works for me – give it a try.. and if you need any further convincing:
Nuts have been shown to play an important role in helping to lower "bad" cholesterol levels and raise "good" cholesterol levels. In addition, they can help dilate blood vessels and prevent hardening of the arteries.

The Nurses Health Study, which followed 86,016 nurses for 14 years, found those who ate 5 ounces or more of nuts per week reduced their risk of dying from heart disease by 35%. The researchers also noted that the nut-eaters tended to weigh less than the nurses who did not eat nuts.
More Seeds?
Sorry seeds again.  Looking for an alternative to cake, and those sugar filled cereal bars you can buy in the supermarket, I make these little beauties.
4 seed bar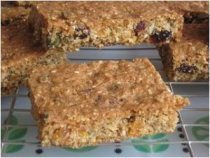 s
2tbsp sunflower seeds
2tbsp pumpkin seeds
2tbsp linseeds
2 banannas
100g butter
3tbsp honey
50g millet flakes (if you don't have use more oat flakes)
100g oat flakes
100g dried fruit (cranberries are nice, apricots, sultanas, raisins etc)
Heat oven to 180/350/gm4
1. Grease a tin – either 28 x 18 x 4 or you can use bun tins, just give them a spritz of oil
2. Chop seeds (I blitzed seeds and dried fruit in chopper/blender) and mash banana, mix everything together and pop into tin, or press into bun tins and bake for 30 minutes (big tin) and around 20 minutes for bun tin.
Cool on wire rack and enjoy.  They will keep for around 5 days or you can batch cook them and freeze them in portions.
Also, play around with the ingredients, you can add some nuts (simply chop finely or pop in blender)!!!
If you hate nuts and seeds, we do have some other ideas:
Fruit – good old fruit.  Amazingly it tastes great, you just have to remind yourself if you don't eat it often.  High in
antioxidants, fibre and natural sugars, they will give you a good energy boost.
Eggs – hardboiled they really are a great ready snack and even come in their own protective biodegradable wrapping!  Nigella pops a spent match in her boiling water, I don't tend to bother..
Vedge – chop up some of your favourites, cauliflower, peppers, carrots, sugar snap peas and try with my new invention, Dijon dip – Mayo, lemon juice, white pepper and Dijon – mix and dip!
If you are interested in nutrition for your workplace, get in touch, typically we run hour workshops together with 12 x 30 minute one to one employee slots, please enquire for rates and additional topics.
Stress is getting a bad press. And rightly so.  It may be a perception that a certain amount of stress is what keeps many people focussed, motivated, successful and happy, however, think again.  Stress is never a good thing, it's a certain amount of pressure that ensures we get out of bed every day and keeps us enthused.
Too much pressure/stress is another matter. This can slow a person down and often gets in the way of achieving the very thing a person most wants to do. And if you have a chronic condition this only adds to the frustrations.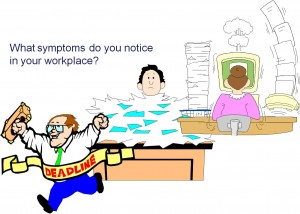 Stress is one of the body's messengers. A feeling of stress alerts the body that more is required of it right now. The body is informed that it needs to change state; to be ready to move or think quicker. There is a real and present danger that needs immediate attention.
Adrenaline commands. It closes down the digestion and diverts the energy to the muscles of the hips, thighs, shoulders and upper arms, and to the brain. The heart pumps faster. The brain analyses and assesses all options. The body is quickly ready to fight or flee; whatever stands the best chance of survival.
And when the emergency is over the natural response is to relax and to feel relief. This response is the signal for the adrenal glands to relax; for normal life to resume.
These days there are less chances of being presented with a real and present danger. Instead we get drip fed with information that is usually less than positive about things that may or may not affect us; crucially about things we as individuals have very little or no control over.
And this leads to an odd state of background fear or anxiety. This in turn causes a low level drip of adrenaline into the system, resulting in tension, palpitations, and a racing mind. And because there is no single discrete cause there is no single sense of relief that 'it' is over. The stress becomes a part of daily existence. And that is no way to truly live.
So, here a few breathing techniques that can help bring you relief and relaxation:
a) Become aware of your breath. Notice:  Is it fast or slow, shallow or deep?
Focus on your in-breath. Feel your out-breath and enjoy letting go. Let your breathing find a comfortable rate. Do this for 2 –5 minutes.
b) When breathing in think of a word e.g. Calm and sense calm entering your body with each breath.
With each out breath let the air leave your body with a sound, word or phrase e.g. Ahhhhh or that's better.
c) Focus on your breath, then take a couple of deeper breaths in and out.
Then one deep breath in – and hold it. Hold it until it gets uncomfortable and then let go with a sound, word or phrase.
d) Breath in and hold your breath, as you hold your breath tense your muscles in your arms and legs. Relax your muscles as you breathe out.
Also, using a phrase like 'All is well' during the day reassures your subconscious.
Article by Carrie Harris, Workplace Healthcare Consultant.

For the first issue, how about a bit of background?
We started in 1998, as Workplace Therapies.  Despite On-site Massage being big business in the states during the 1990′s it was still relatively small in the UK.  Remembering back, I remember meeting Alastair from Stressbusters at the Mind Body Spirit show in London and chatting about the industry, in fact I was lucky enough to do a deal, I lent them my chair for a free on-site massage! It was fab.
Since then, a good number of on-site massage companies have started up, and this has to be a good indicator that massage is now recognised by companies to not just be a 'fluffy' service, but a service worthy of investment.
I remember my tireless pounding of the pavements years ago, knocking on doors to sell my 'wellbeing wares' and convince the Occupational Health and HR departments of the benefits of providing an on-site massage service to their employees, luckily for me, my hard work paid off, and we secured a number of great contracts, funnily enough, we are still working with those clients today!
It would have been easy to stay with therapies, they really do have a strong place in reducing stress and excessive pressure on a personal level as well as a corporate level, but something in me wanted to offer more.  I understood that on-site massage had a big impact on our physiology, our emotional and mental state, but that it doesn't teach us to do things differently (unless we are extremely awake and aware!).  So we worked on developing a range of training courses, and enlisted the help of expert trainers who could deliver the workshops.  Today our most popular workshops is Managing Pressure for Positive Performance, in a time when business is up against a wall to save money and get the most out of it's people, we have found that equipping people with some new ways of thinking, communicating and working can have a big impact on their individual wellbeing and in turn, the company's bottom line.  I will write with info on the wider range of course topics another time, if you are interested in learning more, let me know, or take a look at the training pages on the web site.
In addition to the on-site therapies and training, we also offer: 
Health Screening – we take 20 minutes screening staff for health conditions
Fitness Classes – yoga, pilates, tai chi, boxercise and fit mind (meditation) classes. 
Nutrition – workshops and one to one appointments
DSE Workstation Assessment – we have an online DSE package that allows employees to run through simple checks by themselves, and feedback to their managers
As many of you know, we often put a range of our services together for employee wellbeing days, and i think this may be one of my favourite parts of my job, whilst incredibly tiring, planning, putting together and experiencing the days with the members of the Workplace Healthcare team is so rewarding.
Luckily the future for wellbeing at work is looking bright, for in a tough climate, business today has realised it has to look after its most important asset – its people.