Thinking of starting a wellbeing programme, or have one running and need some momentum?
Over the next 5 months we are going to write with our top 5 ideas to get your workforce engaged, motivated and happy to come to work.  Here is part 1.


Move your Body. This has to be number one as the vt is so funny.  We are not suggesting that you all rush out and buy the equipment for making piano stairs (see clip) but it goes to show simply providing healthy options may not be enough, we have to get creative with our delivery promotion.  Here is a great must watch clip: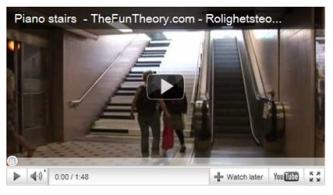 Simply encouraging employees to move a little (or allot) every day can do wonders for fitness levels and help to reduce musculoskeletal problems.  A pedometer challenge is low cost and will provide employees with the motivation needed to walk a little more, especially it seems if they are doing it for their 'team'.  Have a prize (we can wholly recommend the 3 hours of on-site massage therapy for the winning team!) we all like something to work towards.
If you have any inspirational stories that we can share with fellow readers, do write and tell us (we know you have!).







I am sure that if you work in Occupational Health or Human Resources, the absence statistics are not going to be anything new to you:     
Employee absence cost the UK nearly £17bn in 2009
The biggest cause of long term absence from work is back pain, followed by non-work related stress and then other musculo-skeletal conditions
The average direct cost of absence was £595 per employee in 2009, setting a new record high
Loss of productivity is seen as the single most important cost of absence, followed by the cost of sick pay itself and the cost of staff to cover for those who are absent.
(CBI/Pfizer report 2010)     
Perhaps we need to think about the type of work we do, and how 'natural' it is for us as human beings?     
If we are sitting as a desk, of course we don't sit there all day without moving, that would be stupid, right?     
Many employees do sit in one position for really long periods of time.  Not good.     
How about our cleaners and manual workers, they move about allot, so perhaps they don't suffer with the aches and pains our deskbound fellows endure?     
HSE Stats show that 74% of cleaners had experienced muscular aches, pains and discomfort during the previous 12 months and 23% of cleaners had been absent from work as a result of aches and pains within the previous 12 months.  And if you have a factory/production line which calls for repetitive movements, how at risk of muscular skeletal maladies are your employees?     
Ultimately, to tackle the problem of skeletal hazards in the workplace, actions need to be scrutinised, board members need to give backing for the project, and a plan needs to be implemented.   Who fancies taking that message to the powers that be?  Well we are on hand if you do, however, I am sure many of you may be looking for a quicker fix, something that can have a high impact on reduction of absence due to skeletal problems, and also create a great working environment.      
Could Pilates be your answer?     
Running an in-house class is tidy (we fit into a meeting/conference room); requires no costly outlay from your organisation (all equipment is supplied); is cost effective (classes are charged at £80 for up to 12 employees); and can be paid for by employees direct (£46 for 6 weeks).     
Classes can be open to everyone, nurses on the ward lifting and rushing, administration staff sitting at their desks and peering at their computers, cleaners bending and reaching, everyone.     
What do our current clients think?
Doing Pilates has been a great way of managing a neck problem that I have and now I have much more flexibility in that area as well as better posture generally. The great thing about doing classes which are held in your workplace is that you only have a one minute walk from your desk to where the class is held and because of this I have never really missed a class as I don't have a long journey to get there.   Kathryn – UFI/Learn Direct      

Apart from helping me to keep supple and being more mindful of my posture, I find a Pilates class immediately on the work premises extremely convenient, particularly as I don't have the willpower to go out to a class once I have returned home.  Sue – NDA Regulatory Service      
We would like to encourage you to contact us to arrange a 6 week course.  It can be company funded, funded by employees or subsidised – a mixture of company and employee paying for the service.  The cost to your company for 6 weeks is £480 and for employees paying direct, £46.  Go on, give it a go.  If you wanted to have a little go yourself at home (it really is that easy, just pop a blanket on the floor) then try these 4 exercises designed to loosen your back, promote strength and rehabilitate injuries.     
The Pilates Hundred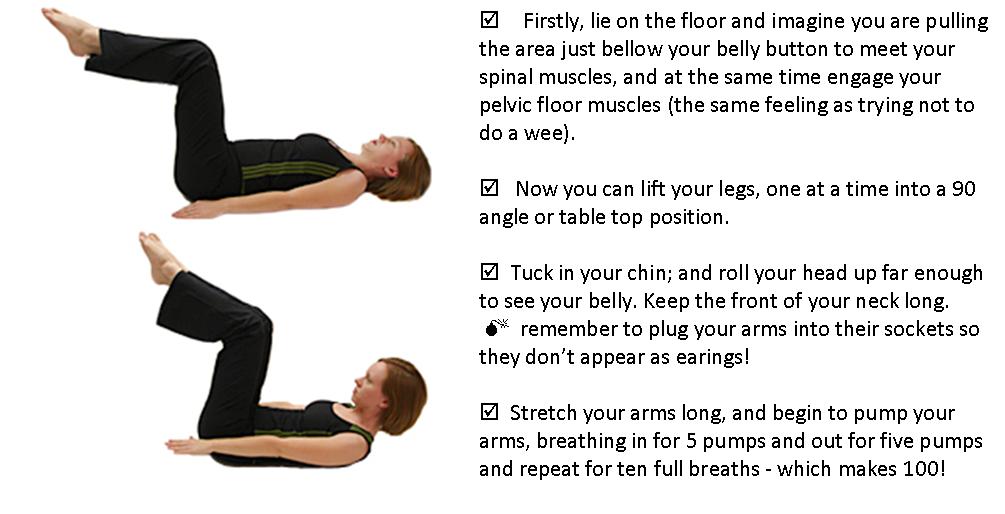 The Pelvic Curl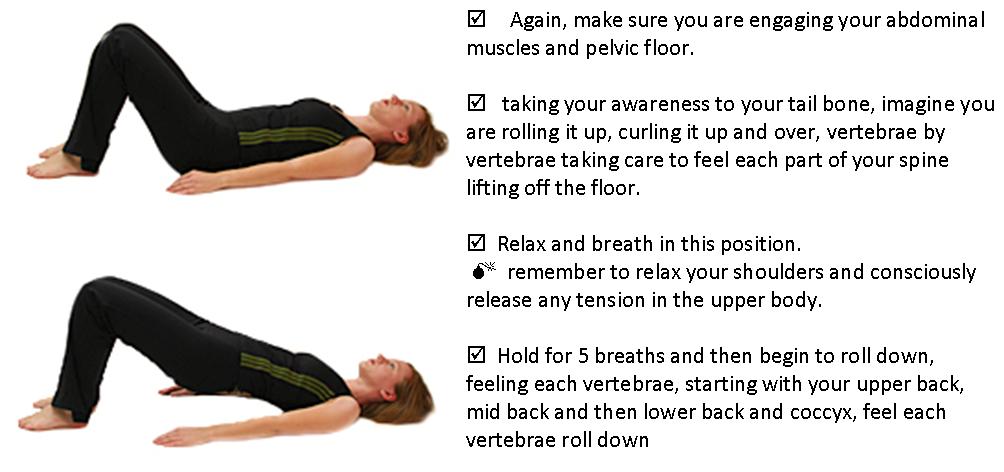 Swimming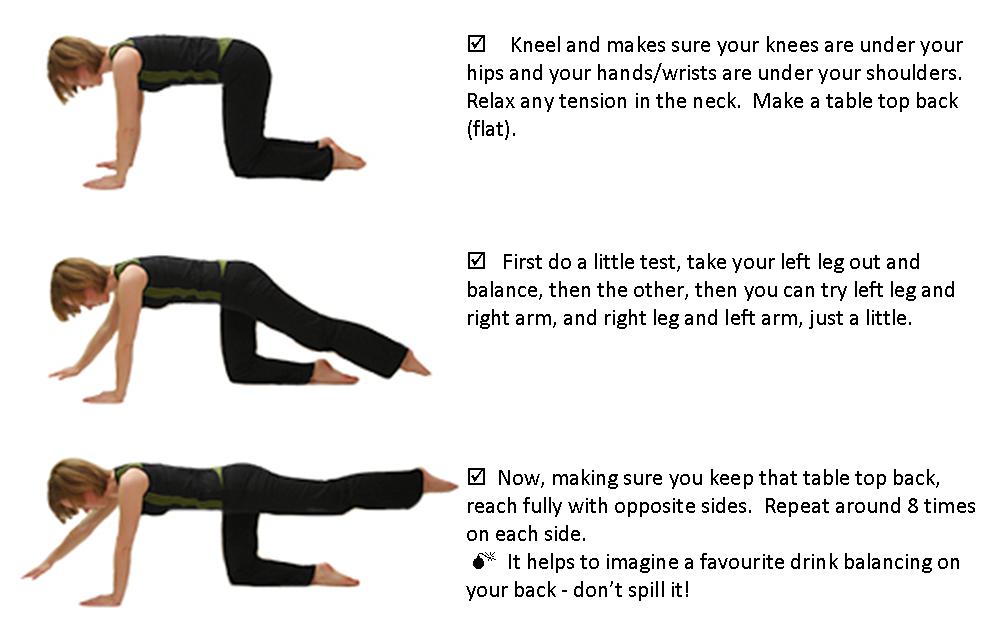 Spine Stretch Forward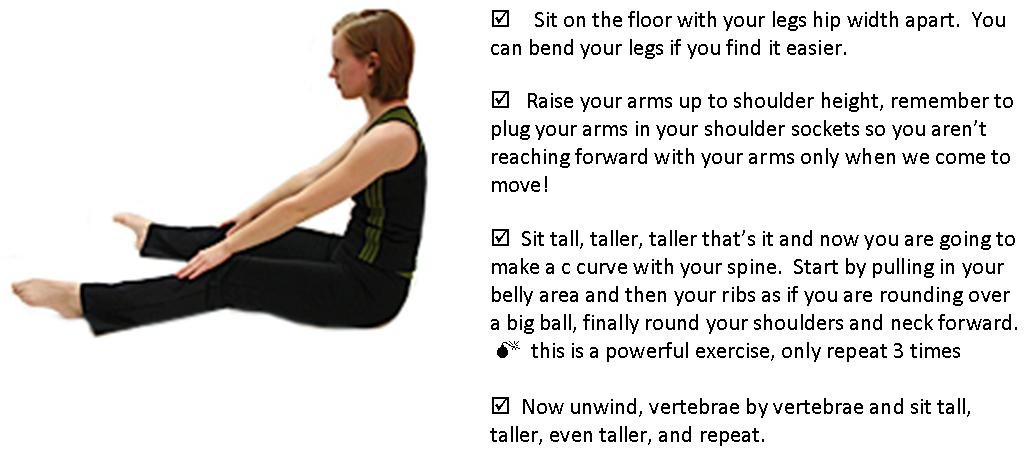 Thanks for reading, and do get in touch if you are considering fitness in the workplace, we would love to hear from you.