February is national heart month.  Learning to take care of your heart is one of the most important things you can do for your health. Encourage your employees to know their numbers and book for employee health screening.  Three of the most important things to put into practice for heart wellbeing are:
giving up smoking – smoking damages your heart.  Your heart has to work harder as the Carbon Monoxide in tobacco smoke reduces the amount of oxygen in your blood.  Smoking also damages the lining of your arteries which can lead to strokes, angina and heart attacks.  Just in case you still fancied a fag break – did you know there is cadmium in your cigarette?  this is linked to cancer and is used to make batteries!
being active – encouraging your heart to work.  Not only does exercise assist in weight control, it improves circulation, increases good cholesterol in your body, reduces blood pressure, builds muscle mass and increases fat loss.  You don't need to rush off to the nearest gym, put on some of your favourite music and dance, hoover the stairs, create a circuit around your home or get out and have a daily walk – these are all beneficial in creating heart health.
eating well – increasing your fruit and veg, eating less refined sugar and carbohydrates – this includes white pasta and rice, including nuts and seeds and healthy oils such as coconut and olive are all good ways of keeping your heart healthy.  Your BMI (body mass index) is greatly linked to heart health.  Quite simply the more fat you carry and larger your waist size, the harder your heart has to work.
We would  like to add an additional idea for you to consider when looking at heart health: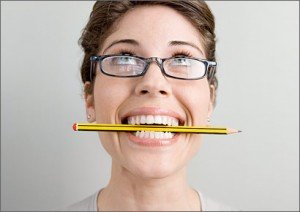 Stress Levels – providing yourself with a healthy emotional outlet for emotions can be key to heart health.  A healthy diet will not fix your heart if you are harbouring years of resentment and anger – however making changes to your diet can make you feel positive and encourage you to find a healthy outlet!  Learn to manage pressures differently – we cannot always alter the situation, we can alter the way we perceive it.  Great ways of dealing with blocked emotions: letter writing  -  you don't have to send it, quite often in my case a very good job I don't, but get all your thoughts and feelings out.  You can ceremoniously burn the paper afterwards or keep them, whatever works best for you; painting and drawing – doesn't have to look like anything, just free flow, use the colours and shapes that help you put your emotions on paper;  dance – this will help with that waist line as well and is a great way to encourage endorphins and positive feelings; laughter – book yourself in to a laughter workshop or just start laughing…try the pencil technique – pop a pencil in your teeth lengthways and notice that you are smiling even if you don't feel like it…after a while positive messages will be sent around your body and you may…just may feel happier!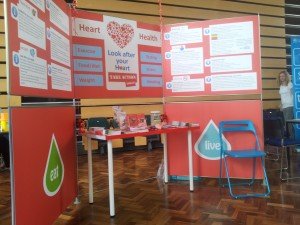 What can we do to help?  Heart Health is our business.  We can set up our heart health stand with literature and wellbeing information, provide our team of nurses to help employees understand the risks of heart disease, using biometric testing such as cholesterol, blood pressure and body mass index we can gauge individuals risk of heart disease and provide advice to individual employees.  Additionally, we can help employees to understand stress and pressure and how they differ, equip staff with coping strategies via our workshop or one to one coaching, promote healthy eating with our live food demo's and workshops and encourage exercise by setting you up with some in-house fitness classes.  Do get in touch if you would like to find out more.