WorkIMPACT
Our own personal branding and style is vital, it ensures we remain unique and not a mixture of things we learnt on our last business/improvement course. Developing techniques to enhance us to function well in the business can help us feel confident in any situation, our courses are designed with your individual flair in mind, enhancing your natural capabilities and building knowledge.
Communicate with passion and confidence
Powerful Presentations
Public Speaking with confidence
Influence and communication
Leadership for women
Style and image
Professional Dressing
Personal Branding
Sample course description: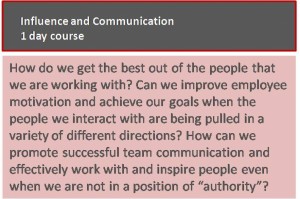 We look at enhancing the skills and understanding enabling us to listen and communicate effectively.
Developing empathy to understand others, assertiveness and adult to adult communication, communicating across gender and culture to gain common ground and influencing and negotiating skills.