Many companies are enlisting our help with employee return to work programmes. We are noticing high levels of anxiety and stress – mainly around energy management, time management and social anxiety. We have some great training packages specifically designed to target theses areas, combined with an in-house corporate massage service we can make a win win for employees and employers. Nivati in the US has carried out research into the most popular 20 minute chair massage with some amazing results:
1. Stress Reduction
Stress levels were measured before and after each treatment and they found a huge 85% reduction in stress.
2. Lowered levels of anxiety and depression
Excellent news here – the office massage was seen to reduce anxiety by 26%, and depression scores also improved by 28%.
3. Reduction in Muscle pain and tension
Amazingly, regular corporate chair massages seemed to almost half back pain and tension with a 48% decrease.
4. Improved sleep and sleep quality
Over multiple studies, the average improvement in sleep quality was 28%. That includes increased duration as well as fewer sleep disturbances.
5. Energy – clarity and focus
After on-site chair massages, employees showed increased alertness, speed, and accuracy in maths tests – this is no surprise as massage helps to connect us to our breath, helping us to be in a more coherent state.
These numbers are from 15-20 minute sessions in the workplace, not full body in spa treatments – which makes this service and the benefits of it, available to almost everyone. Low cost – high reward. Get in touch to see when we can visit you – UK wide.
We are looking for great therapists to join our team. We offer on-site massage and corporate therapies across the UK. Great for helping employees back into the workplace – come and help us make people feel good! If you have good experience, your own chair and would like further details please get in touch – victoria@workplacehealthcare.co.uk
As teams are working remotely, social connection is challenged so to are our foundations and our normal.  It can be really helpful to give employees some tools to connect.  Pulling on themes that are interesting and engaging.  I am taking part in a free bicycle maintenance workshop tonight, have a regular meditation practice and enjoy the scenery of my home town and having some outdoor 'walking' meetings, and still the times are challenging.  I hope these simple ideas will give you some thoughts if you are looking to build rapport and engagement:
Bingo! how about arranging some virtual employee wellbeing bingo.  We love this one – Printable Bird Bingo.  One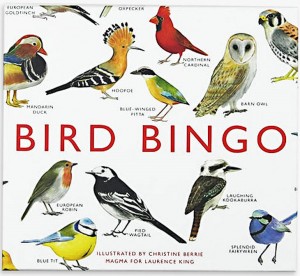 person will need to pay and download it and then send it around to the other players for printing at home.
Vegan Cook Off.  Well – it helps that I know how amazing the food from this lady is – you can join her for a cook along at home.  You can then all sit down and have your dinner together on zoom or teams?!!  Check out Rethink Vegan tonight is chickless creamy Pie.
Nutrition Session.  Ok we sell this…so we are biased in our thinking – however it is easy to get stuck in a rut with food at the best of times and in our Nutrition and Immunity workshop explore the immune system and why we need it,  look at our innate and adaptive immunity – what is the difference and why do we feel so horrible when our immune system is "working"?  We explore Stress / gut / sleep and immunity and find out the link?  Ginger, garlic and honey – do it as your grandma would? (old wives' tale?) and we look at the myths and facts around vitamins for our immune support.
Book Club.  Virtual book club – you have to have some form of hot drink and sweet (raw baked full of goodness or not) treat to make it authentic (or a glass of wine) and this is a great way of pulling people together.  amazon or audible have some great suggestions if you are stuck or try and pick a good classic.
We would love to hear about the ways you are keeping your team engaged so we can share them.  We attended a socially distanced silent disco for one lovely company at our dear friends plush tents and they have some great outside distanced ways to work with you all if you feel the need to sit around a camp fire and enjoy the natural space in the spring.  Get in touch with us: victoria@workplacehealthcare.co.uk for more ideas and our virtual employee wellbeing brochure.
Oh we love running wellbeing days. We take all the work out of it for you. Our experience shows that a good balance of fun and information is a winner, so leave your day in our capable hands.
When you work with wonderful ingredients, nutrient dense great food is an easy result.  In his book, A.W.Danzer explores Organic vs Non Organic food  with Crystallisation images from research by LifevisionLab of Soyana.  Now I have an organic veg patch, it provides most of our families veg, however when my other half does the shopping he never supplemented with organic…after viewing this book he does now!  Take a look at it, the images are striking.  so pay attention to your ingredients, pay attention to where you are when preparing your food, in the moment, using love and nourishment, and attention to how you eat.  The ancient yogi's have a saying – eat standing and death will look over your shoulder.  Eat mindfully, focussed on your food – this way you will gain the full experience of your dish and nourish your mind, soul and body.
Try our 3 tips to reduce stress and calm your body and mind.  Use them as much as possible.  They are skills that you can learn, and like learning a new language, you won't be able to just do them (some may be able to) they will take practice and perseverance.  Luckily, they are relatively easy to learn and can be done at home or in the office.
1. Be here – right now
Many of us are on automatic pilot.  You know when you arrived somewhere but don't know how you got there?  That isn't being in the present!  Bringing yourself into the present is a massive first step into getting to know yourself and understanding what makes you react to certain events and situations.   Use your body: clap your hands, slap your body (use a cupped hand and pat this around the whole of your body), shake (stand and start shaking your body – you can use your voice to if you aren't worried about looking odd).  Use your mind: think of 5 things you can see, 4 things you can hear, 3 things you can sense, 2 things you can smell.
2. Concentrate your worries!
Sometimes our minds race around and dart – I remember hearing that the mind untrained is like a wild dog!  I can certainly relate to this at times.  Try this simple exercise.  Draw a circle on a piece of paper.  On the inside write down all the things you can control and have an influence over, on the outside write down all the things that you can't.  Open your heart and know that you can still care about the things on the outside, even if you cannot actually change them.
3. Reframe your catastrophes
If you are really in the loop of worrying about something, and you have worked through number 1 and 2, it is time to reframe your worry.  Have a think and feel about what it will be like in 3 years time, will it still be affecting you?  What is the worst that could happen? Think about some coping strategies you could use to survive it.  You can also look for opportunities, what haven't I seen that could turn this into a positive?  Can I laugh about this?
Looking for more?  Our training team regularly run managing pressure, resilience, worklife balance and work smart workshops – get in touch to arrange for an informal training needs chat.
Paula our massage therapist would like to share with you her top tips for relaxation and wellbeing as it is day 4 of Mental Health Awareness Week.
The main things I do to relieve stress is have a glass of red wine and go shopping !   Here is my list of top tips:
- Have a massage

- Hot bubble bath with sea/epsom salts
- Heated wheat bag around my neck and shoulders
- Lemon green tea with a slice of lemon
- Listening to birds chirping
- Beach holiday
- Mini trips outside the city
- Listening to music
- Walk in a park
- Dance classes (specifically ballet)
- Spending time in a bath house – especially in the steam or sauna
We hope you enjoy trying some of our ideas.  Victoria
We have been speaking here about mental health, anxiety and depression and one common thing we all seem to want when we are feeling strung out is a massage.
It is no surprise.  The American Massage Therapy Association has some great new research.  Regular massage can increase serotonin levels, which works to regulate mood, appetite, sleep, memory and learning.  Quite something.  They found that massage can aid sleep by enhancing coordination of the circadian system, which reminds me to massage my daughter – I am a massage therapist and must have the worst sleeper in town.  I suppose it is similar to being a painter and decorator and having awful decor…!
We wanted to share this wonderful benefit with you and offer you a reduced price on-site massage day for your colleagues.  Our full working day is normally priced at £252 – for the rest of May we are discounting it to £202 – so that you can feel encouraged to book quickly and jump on board.  Our regular customers know that providing corporate massage is one of the best benefits to the working environment, creating a wonderful feel good buzz in the office. Beware though – employees will want it every week!
Gemma, one of our brilliant massage therapists has the following tips for you to try (you probably already do these) if you are feeling stressed:
Write a list and get a clear sense of what needs to be done and what should take priority
Talk to a friend or loved one
Get a massage!
Confront the issue that is giving me stress head on (tempting to ignore it)
Go for a run
Have a glass of wine (not a good option I know but it happens!)
Read a book or watch a film
If you are in a position to, invite us in to massage your employees.  On-site massage is a great way of looking after your employees.  It provides an instant opportunity for employees to relax and get into a more receptive state of mind, creating a happier workplace.
Feeling strung out?  Unable to cope?  Mental Health Awareness Week is upon us (16th – 22nd May) and you will find lots of help and advice on the facebook site:  https://www.facebook.com/mentalhealthawarenessweek/ and the web site:  https://www.mentalhealth.org.uk/campaigns/mental-health-awareness-week
Join us on-line for top stress reducing tips from our trainers and therapists each day, including special offers for your workplace.
Gillian Burn, our trainer, is author of the Energy & Well-Being Pocket book (buy here).  She has these great tips for you for reducing stress and anxiety:
Stand up, go walkabout in the office or outside, even if it is only for 5 minutes
Take a break  – for a 60 second eye relaxation which is in my Energy and Well-being pocketbook
-          Close your eyes, take several deep breaths
-          Move your eyes to 3pm in an imaginary clock face thinking about your favourite holiday destination
-          Move your eyes to 6pm to think of a relaxing water scene
-          Move your eyes to 9pm to think of your favourite animal
-          Move your eyes to 12pm, to think of the countryside, your garden, out in the fresh air
Enjoy the sense of relaxation
Book our yoga, mindfulness and fit mind workshops for your employees!
We hope you enjoy this exercise, join us tomorrow for another top tip.  Victoria