whats new?
Nutrition for the spring (and now!)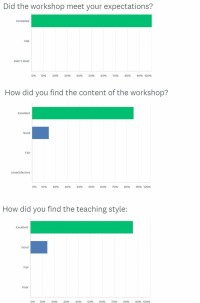 Book our Peak Performance nutrition workshop and find out how to maintain energy throughout the day.
get in touch for rates and more info victoria@workplacehealthcare.co.uk
************************************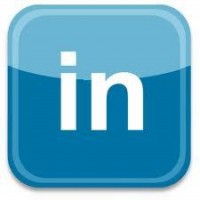 welcome to workplace
healthcare
Helping to keep your employees healthy and engaged is our business.
Our proactive approach aligns with the philosophy 'prevention is better than cure' and has been adopted by many organisations that want to keep their people fit, active and productive.
Where to start?
It can be tricky to get the ingredients of a wellbeing programme right; that's where we come in. We work with you to provide a strategy that's joined-up, coherent, and quantifiable. Data and feedback are crucial to making it work. Maybe it's training courses, on-site corporate massage, fitness classes or a wellbeing day that you require. Our services can stand alone or be mixed together, either way we're here to help. Lets talk.
spotlight on
on-site massage
Looking for a quick fix for worn out employees? Our corporate massage days can create a great buzz in the workplace. On-site massage is performed on a fully supportive chair and ensures your team are rejuvenated and ready for the day. Want to learn more? Read here.
featured
Corporate on-site massage
What our clients are saying about our wonderful therapists: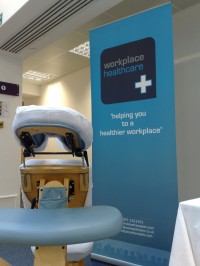 Hi Victoria It was a smash hit! Staff really loved it. Even though the treatments were only 15 minutes staff still clearly felt the benefit, and both Claire and Sam were great. Property Company.
Dear Victoria This service is a great addition to add to any employee engagement strategy in an organization. I've always found my masseuse Kate to be an expert and professional in her field. Victoria has always been great with communication and follow-up. One of the best perks at Discovery.
Dear wellbeing team Thanks for organising the health day everyone! It was great to have the testing sessions, massage and packed goody bags. I really enjoyed it and I think it shows that we go beyond as a company. Global Management LLP
Dear Victoria I just wanted to say that I always look forward to having my massage with Gemma. She is an absolute Gem! Keep up the good work and I looking to my next massage in 2 weeks' time. London Media
We have lots of services to help with a wellbeing strategy so get in touch with your ideas!
Our therapists provide on-site massage; reflexology; indian head massage; manicures and pedicures; wet shave; hairup and blowdry; barber service and make up.
************************************
If you would like to hear how we perform why not ask us to put you in touch with one of our customers? Our client list inlcudes Kimberly Clark, BskyB, Burberry, Centrica, Discovery, Reebok, Eurostar, Lloyds Banking Group and the AA.
Get in touch
Please feel free to contact us for even the smallest of enquiries. We won't charge you to have a sit down with us to discuss ideas, and if you'd rather speak on the phone before hand you're more than welcome to leave a contact number and we will have somebody call you within 24 hours.
Our address:
Workplace Healthcare Ltd
78 York Street
London
W1H 1DP