whats new?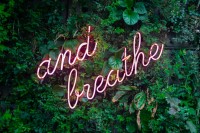 Our Spring special. On-site massage therapy - full days will have 20% discount during April and May - book quickly to benefit - new clients only.
Wondering about the benefits? Take the employee who doesn't stop. Works through lunch and generally feels snowed under, give them 15 minutes on-site massage and watch them perform in their 'zone'. Massage slows down the heart rate, can help our system switch from sympathetic (fight or flight) into parasympathetic (creative, flowing, focussed) nervous system and can boost our immune system. Perfect for the start of spring - spread some cheer! get in touch: victoria@workplacehealthcare.co.uk
********************************
welcome to workplace
healthcare
Helping to keep your employees healthy and engaged is our business.
Our proactive approach aligns with the philosophy 'prevention is better than cure' and has been adopted by many organisations that want to keep their people fit, active and productive.
Where to start?
It can be tricky to get the ingredients of a wellbeing programme right; that's where we come in. We work with you to provide a strategy that's joined-up, coherent, and quantifiable. Data and feedback are crucial to making it work. Maybe it's training courses, on-site corporate massage, fitness classes or a wellbeing day that you require. Our services can stand alone or be mixed together, either way we are here to help. Lets talk.
spotlight on
on-site massage
Looking for a quick fix for worn out employees? Our corporate massage days can create a great buzz in the workplace. On-site massage is performed on a fully supportive chair and ensures your team are rejuvenated and ready for the day. Our therapies in the workplace include chair massage; indian head massage; reflexology; shiatsu; sports massage; and we offer a range of beauty services. Want to learn more? Read here.
featured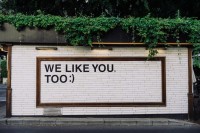 We had so much fun at City University's wellbeing day this month. Along with our on-site massage therapist crew, our health nurse, wellbeing workshops in the beautiful yurt, tai chi classes and so much more, City had organised for employees to make positivity jars. Very little outlay and some creative energy makes for a great addition to your office. Here's how:
1) ask staff to bring in glass jars (or buy some from amazon City had some nice heart emobossed kilner ones)
2) staff can write messages of positivity on pieces of rainbow coloured paper, ideas, positive things they have done or heard about
3) pop them into the jar, City added some lovely Yogi tea as it has great positive messages on the tea bag tags!
4) leave them in the tea area and when employees make a cuppa they can also pick a positive message for the day
5) refresh and refill as needed!
************************************
If you would like to hear how we perform why not ask us to put you in touch with one of our customers? Our client list inlcudes Kimberly Clark, BskyB, Burberry, Centrica, Discovery, Reebok, Eurostar, Lloyds Banking Group and the AA.
************************************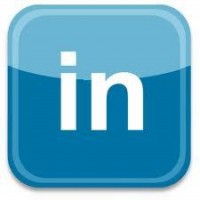 Get in touch
Please feel free to contact us for even the smallest of enquiries. We won't charge you to have a sit down with us to discuss ideas, and if you'd rather speak on the phone before hand you're more than welcome to leave a contact number and we will have somebody call you within 24 hours.
Our address:
Workplace Healthcare Ltd
78 York Street
London
W1H 1DP