whats new?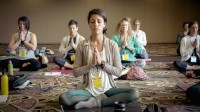 encouraging your team players back in
Bringing your team back into the office can be hit with resistance, our people have been used to working from home and are used to the perks this can bring - exercise, food prep, getting ahead with chores, flexible working schedule. We can help you build a plan to support employees back, corporate on-site massage, yoga and fitness, nutrition sessions and well thought out energy management and coaching can have your teams feeling supported and cared for. By engaging them in something they want to do - not something the are forced to do. Offering a wellbeing platter is key. Monthly learning and engagement along with shiatsu or reflexology at work? It really can be that simple and cost effective.
victoria@workplacehealthcare.co.uk
********************************
welcome to workplace
healthcare
Helping to keep your employees healthy and engaged is our business.
Our proactive approach aligns with the philosophy 'prevention is better than cure' and has been adopted by many organisations that want to keep their people fit, active and productive.
We are so happy to be back with you in house offering wellbeing days, workshops and on-site massage and therapies to your teams.
The lock down seesions have taught us all to be experts at tech and we can run your wellbeing event virtually or part virtual and part in house. Over a day or week, why not let us plan a monthly event for you?
Our wellbeing days can include chair massage; menopause workshops and awareness training; laughter yoga; breath work and meditation; behavioural change workshops; physio session and workshops; health screening and biometrics. Get in touch for testimonials and further info.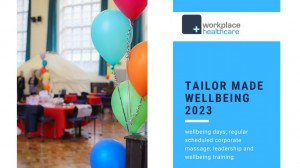 Where to start?
Get in touch for or virtual wellbeing brochure - Lets talk
featured
Employee Vitamin D testing
Often referred to as the 'sunshine' vitamin, vitamin D is one of the most important nutrients needed to support optimal immune function and maintaining healthy levels is vital for supporting the body's ability to fight infection. In fact, it has recently been studied for its ability to reduce the risk of respiratory infections. Unlike most essential nutrients however, the main source of vitamin D isn't food, but sunshine. Your bare skin produces vitamin D when it comes into contact with the sun's rays, so risk of deficiency is increased during the winter months and when spending prolonged time indoors.
Interested in having your employees levels tested? The 25-hydroxy vitamin D test is the most accurate way to measure how much vitamin D is in your body. Our wellbeing team visit you in your place of work and test employees during an appointment. Results are sent directly to the employee within 5 working days.
For a copy of our Vitamin D fact sheet written by our nutriton team expert Auriol Moores or to book your visit, call - 0845 2263391/07957 331172 or email victoria@workplacehealthcare.co.uk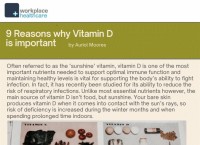 ********************************
Get in touch
Please feel free to contact us for even the smallest of enquiries. We won't charge you to have a sit down with us to discuss ideas, and if you'd rather speak on the phone before hand you're more than welcome to leave a contact number and we will have somebody call you within 24 hours.
Our address:
Workplace Healthcare Ltd
78 York Street
London
W1H 1DP