whats new?
Boditrax and Wellpoint Kiosks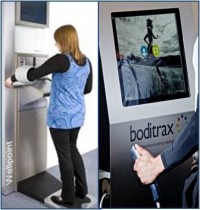 If you have lots of employees and would like to reach maximum numbers with a wellbeing campaign it can be a costly business. Our kiosks can offer a good solution. The wellpoint kiosk allows employees to measure their BMI, Heart Rate and Blood Pressure and can calculate a Q Risk score - to help determine cardiovascular health. Employees will take around 3 minutes to complete the test and results can be printed, emailed or text to employees direct. The Boditrax system takes around the same time to complete, it does need some guidance so we send you a health coach to guide employees through the system. Giving an accurate picture of body composition, the Boditrax unit provides employees with a whole segmental body composition analysis which can be used for goal setting and fitness and can be a great kick start to a wellbeing campaign. get in touch for rates and more info victoria@workplacehealthcare.co.uk
************************************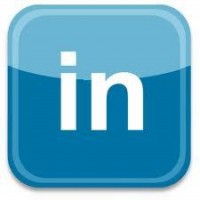 welcome to workplace
healthcare
Helping to keep your employees healthy and engaged is our business.
Our proactive approach aligns with the philosophy 'prevention is better than cure' and has been adopted by many organisations that want to keep their people fit, active and productive.
Where to start?
It can be tricky to get the ingredients of a wellbeing programme right; that's where we come in. We work with you to provide a strategy that's joined-up, coherent, and quantifiable. Data and feedback are crucial to making it work. Maybe it's training courses, on-site corporate massage, fitness classes or a wellbeing day that you require. Our services can stand alone or be mixed together, either way we're here to help. Lets talk.
featured
Good nights sleep?
shuffling around tossing and turning at night? Around half of the UK report getting inadequate sleep. Many people report less than the 6 hours which is the minimum number of hours for optimum performance. Check in each week during April and we will have some tips from our experts to aid a blissful nights rest.
Today's tip: Self massage. If you aren't fortunate enough to have access to on-site massage at work, don't despair. Self massage can work wonders. Before you tuck yourself up get prepared. Some simple base oil (coconut, olive, almond all work well) to hand sit and take a couple of deep breaths. start by massaging your abdomen. close your eyes. massage gently around the sides and front using soft, gentle strokes. Now work on your shoulders - gently kneeding over the tops of the shoulders and either side of the neck can really help to relax the nervous system. If you like, you can work up into the face and head, again use gently flowing strokes - finish using circles on your head (you can omit the oil if you don't want to be too greasy in the morning. At the end, sit once again and take a couple of deep breaths. Now tuck yourself up and relax into a wonderful slumber. *please do not massage any area after surgery, skin infection and avoid abdomen during pregnancy*
If snoring is your enemy you can read about some simple soft tissue exercises in the Guardian - read here. Sweet Dreams!
************************************
If you would like to hear how we perform why not ask us to put you in touch with one of our customers? Our client list inlcudes Kimberly Clark, BskyB, Burberry, Centrica, Discovery, Reebok, Eurostar, Lloyds Banking Group and the AA.
Get in touch
Please feel free to contact us for even the smallest of enquiries. We won't charge you to have a sit down with us to discuss ideas, and if you'd rather speak on the phone before hand you're more than welcome to leave a contact number and we will have somebody call you within 24 hours.
Our address:
Workplace Healthcare Ltd
78 York Street
London
W1H 1DP