Oh we love running wellbeing days. We take all the work out of it for you. Our experience shows that a good balance of fun and information is a winner, so leave your day in our capable hands.
Paula our massage therapist would like to share with you her top tips for relaxation and wellbeing as it is day 4 of Mental Health Awareness Week.
The main things I do to relieve stress is have a glass of red wine and go shopping !   Here is my list of top tips:
- Have a massage

- Hot bubble bath with sea/epsom salts
- Heated wheat bag around my neck and shoulders
- Lemon green tea with a slice of lemon
- Listening to birds chirping
- Beach holiday
- Mini trips outside the city
- Listening to music
- Walk in a park
- Dance classes (specifically ballet)
- Spending time in a bath house – especially in the steam or sauna
We hope you enjoy trying some of our ideas.  Victoria
Feeling strung out?  Unable to cope?  Mental Health Awareness Week is upon us (16th – 22nd May) and you will find lots of help and advice on the facebook site:  https://www.facebook.com/mentalhealthawarenessweek/ and the web site:  https://www.mentalhealth.org.uk/campaigns/mental-health-awareness-week
Join us on-line for top stress reducing tips from our trainers and therapists each day, including special offers for your workplace.
Gillian Burn, our trainer, is author of the Energy & Well-Being Pocket book (buy here).  She has these great tips for you for reducing stress and anxiety:
Stand up, go walkabout in the office or outside, even if it is only for 5 minutes
Take a break  – for a 60 second eye relaxation which is in my Energy and Well-being pocketbook
-          Close your eyes, take several deep breaths
-          Move your eyes to 3pm in an imaginary clock face thinking about your favourite holiday destination
-          Move your eyes to 6pm to think of a relaxing water scene
-          Move your eyes to 9pm to think of your favourite animal
-          Move your eyes to 12pm, to think of the countryside, your garden, out in the fresh air
Enjoy the sense of relaxation
Book our yoga, mindfulness and fit mind workshops for your employees!
We hope you enjoy this exercise, join us tomorrow for another top tip.  Victoria
In July we had the pleasure of working with City University on their 2012 version of the Universities wellbeing day. Branded under the 'Well – campaign for campus wellbeing' motto the event focused on Universities employees.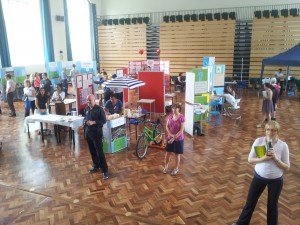 The event this year took a giant stride forward with a potentially daunting move into the Great Hall. As the name suggests this hall is big! There was only one approach…think BIG!
In liaison with the City organisers we hatched a plan that would cover as many angles -  from the fun to the serious, as was possible within the budget constraints.
Undoubted fun was the Smoothie Bike and Batak Pro (flashy light reaction game) and City chose heart health, alcohol and smoking, resilience and cancer as the exhibition stand subjects to highlight this year. The stands were manned to provide expert help and advice.
Employees also had the chance to book a mini-health screen with a nurse. A 15min slot for a cholesterol/glucose test and time to discuss any health worries/issues employees may have. This service was complimented by Saddlers (City's gym provider) who provided BMI and blood pressure checks.
Nutrition/Diet consultations were available throughout the day at the Nutrition stand, our dietician providing advice on healthy eating, balanced diets, food allergies/intolerances and more.
Always a favourite, and no different this year, was the therapist tent. Four therapists providing on-site massage and hand massage, a perfect wind-down from all the other activities.
In addition City brought in other attractions such as a sushi making tutorial, fruit juicing, uni's first aid team, and also ran a programme of demos on the stage of the Great Hall, the zumba and martial art classes definitely caught everyone's attention.
All in all a very wide mix. This is a good approach, it helps to engage people, get staff talking and most importantly get numbers through the door. It's guaranteed that there is something for everyone but hopefully while in the hall, individuals make use above and beyond just the things that initially caught their eye. As mentioned at earlier in the article, there are some serious subjects covered during the day and with expert advice available, potentially life changing. If that happens for just one person, it can be seen as a success.
Is Today! (November 2nd)

The theme is wellbeing and resilience at work.  It has to be said that achieving a good work life balance can dramatically help in terms of both employee wellbeing and resilience.   Helen Whitten, trainer at Workplace Healthcare held the position of Deputy Chair of the Work Life Balance Trust. Formed in 1998, their aim, which was achieved, was to get work-life balance and flexible working on the agenda of business and government. Cherie Blair and Margaret Hodge were involved in this and flex working became policy.
Helen explains 'Performance goes down, as does engagement, if people are feeling pushed at work and

unable to balance home commitments.  The main problem people complain about is relationships and it is a major expense to business when people's home relationships break down because they go 'out' of the business in their minds and cannot concentrate for a considerable period of time so there is a real incentive to the business to support people both in the workplace and to maintain quality of life.'
There have been many papers written to demonstrate the correlation between balance and performance, sickness absence, engagement, loyalty to the business and staff turnover, key areas especially in the challenging financial climate many of us face.
If you would like to read more about our Work Life Balance workshop, please click here.
If you are unprepared for promoting National Stress Awareness Day, here a 3 things you can do that don't require a great deal of planning, and may help your team to feel a great sense of happiness!
1.

Grab your co-workers and get out in the fresh air for a lunch time walk.
Studies show that walking can:
Reduce the risk of coronary heart disease and stroke

Lower blood pressure

Reduce high cholesterol and improve blood lipid profile

Reduce body fat

Enhance mental well being

Increase bone density, hence helping to prevent osteoporosis

Reduce the risk of cancer of the colon

Reduce the risk of non insulin dependant diabetes

Help to control body weight

Help osteoarthritis

Help flexibility and co-ordination hence reducing the risk of falls
(source The ramblers association)
2.

Encourage a smile – invite employees to try this for just a few minutes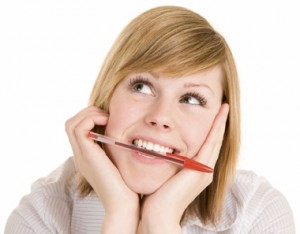 whilst visiting a great client last month I was reminded of this bit of research.  Place a pencil in your mouth, like so which forces a smile, and hey presto, you will feel happier!  This is the work of Fritz Strack and subsequently Berstein, et al.  Apparently the facial changes involved in smiling have direct effects on certain brain activities associated with happiness.
Thanks to Kate from Beiersdorf for the top tip.
3.

Encourage healthy relationships
Ask employees to have a think, tomorrow they have to bring in one thing that is important to them.  Then the next day at lunch time arrange a gathering, and employees can layout their offerings with a paragraph about why their chosen items are important, they don't need to discuss it if they don't wish, some may want to tell you everything and others may simply want their items to be their representation.  It will encourage a sense of fun, and of finding something out about a colleague you didn't know, thus enabling greater communication skills.
Have fun!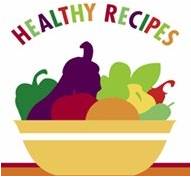 Your lunch box needn't be a chore every time you have to think about making something.  Jo from our nutrition team has made these nutritionally balanced dishes out of things readily available.  If you are on a budget, buying dried beans and following the instructions on soaking them can save money, as can always making the most of your joints of meat if you are using them, boiling the bones of your chicken makes a wonderful broth and you can freeze the stock for use at a later date.  We will write more on credit crunch meals or if you would like more info why not book a workshop for your employees?  Here are a few of our favourite, along with some inspired choices from the Workplace Healthcare team's recent travels.
Bean salad: ½ tin mixed beans, ½ bag of salad, 2-3 chopped tomatoes, 1 grated carrot, 1 chopped pepper, ½ chopped avocado, drizzle on 1 tbs olive oil, squeeze of lemon and mix well
Apple & bean salad: : ½ tin mixed beans, ½ bag of watercress/rocket, 1 chopped apple, 1 chopped stick celery, 1 handful coriander chopped, ½ chopped avocado, drizzle on 1 tbs olive oil, squeeze of lemon and mix well.
Greek inspired dishes: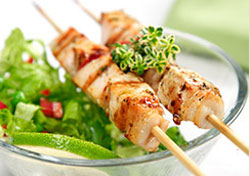 Feta salad:  Chop cucumber and tomatoes and mix in bowl with olives, feta and som e fresh thyme (optional) and lots of cold pressed olive oil.
Souvlaki: This can be eaten as a dinner and the remainder brought to work as a lunch box treat!  Chop chicken (breast or thigh) and add to skewers along with chopped peppers and onions.  Coat in olive oil and season and grill for 20 minutes or until meat is cooked through.  Eat with salad and wholemeal pitta bread.
Egg/cottage cheese/ ham/ chicken salad: as either of above but replace beans with 1-2 eggs or 1 tub of cottage cheese or 1-2 slices of cold meat or marinated tofu chunks
Leftovers from dinner: Cook enough dinner to eat the next day for lunch cold e.g. baked chicken/fish and baked vegetables (add some more salad if needed)
Quick Soup: 1 handful lentils, 1 chopped carrot, 1 chopped celery stick, 1 chopped clove garlic, 1 pinch chilli, 1 bayleaf, 1 pint vegetable stock. Boil till lentils are soft, then liquidize. Eat with rye/whole meal bread and handful of green salad.
French Inspired Potage or Quick chicken soup: Boil leftover chicken bones + 2-3 slices chopped chicken (cooked) with 1 handful brown rice in 1 litre vegetable stock, 3 sprigs thyme (or any other fresh herbs) until rice is cooked. Remove chicken bones and add juice of one lemon.   To make it interesting on different days you can add some freshly made crutons, some gently fried onions, some soy sauce and coriander.
And to Japan for the Miso soup: 1-2 tbs miso +1 piece dried seaweed + 1 litre water. Simmer for 10 mins and then remove seaweed. Add 1 packet of silken tofu chopped and 2-3 chopped spring onions. Cook for a few more mins.
Sandwich toppings/fillings:
Mash 1 avocado with juice ½ lemon+ 1 chopped garlic clove. Spread on rye/wholemeal bread/ryvita/oatcakes. Top with 1 spoon of cottage cheese and slices of orange/apple.
Mash 1 tin sardines/1 fillet smoked mackerel with 1 squeeze lemon juice and 1 tbs plain yoghurt. Spread on rye/wholemeal bread/ryvita/oatcakes. Eat with handful of rocket/watercress
Chop 1-2 hardboiled eggs and mix with 1 chopped tomato, 1 handful of cress, pinch of pepper. Spread on rye/wholemeal bread/ryvita/oatcakes. Eat with handful of rocket/watercress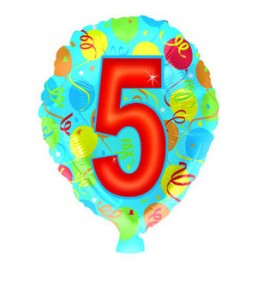 Employee Motivation – Expanding our horizons, learning new skills and loving the rewards.
Those team building days Mmmm.  The cynical among us who have waded through a sea of post it notes, jumped in icy waters and stepped over hot coals in the name of building relationships and working better may sigh at the prospect, however, if you need to inject some pizzazz into your workforce, reward employees for a job well done, iron out issues in communication that may have arisen, or encourage healthy team work; then don't overlook team days or run quickly in the other direction.  A change is as good as a rest, so they say, and a change of scenery can help increase our creative streak, which is great if you desire switched on creative employees.
Here are our 3 favourites (at the moment!)
Sailing. Learning to sail can be for everyone.  Whether you choose small dinghy sailing (you will get wet) or a bigger yacht, you can guarantee everyone will have issues and solutions to discuss and share, new feelings and experiences to talk about, and being on the water is great for reflection and seeing the bigger picture in life.  We love Cobnor Sailing School, they run residential courses and the setting is by far the best we've seen.
Foody things. We are really enjoyed the two Italians doing foody things on the tv this year, it gave us great things to talk about (mainly food)  in the workplace healthcare office, and we think that it has to be something of a common interest, I don't think I have ever met anyone who just ate for the sake of eating, perhaps we aren't quite as passionate as the Italians about food?  Prove me wrong?  However, learning some new skills can do wonders for confidence; encourage health through food and home cooking.  Keep an eye on Carluccios, they run events across the UK and if you have seen the programme, who can fail to be inspired?  Also, we love Chocolart, learn to make your own hand made chocolates, a friendly team and a very professional delivery help to make the team experience first class.
Giving Something back. Working for charity can be rewarding.  Arranging a team day with a local charity is free and you can feel part of a project, many local charities would be grateful for your time, perhaps they have some grounds that need taking care of, vegetable gardens that could be set up, painting and decorating needs, taking care of people, cooking or perhaps inviting local charity organisations to you for a tea morning and encouraging employees to make cakes, fellow employees to buy them, and thus fundraising for your local appointed charity.  Ask your employees what they think would make a difference, and how they would like to give something back and go for it.

Tie your well being events in with the world health days.  For example, this month gives us 'Love Your Gut Week' and who could miss an opportunity to promote healthy eating and exercise when there are direct links to an increase in ill health when we choose to ignore some simple healthy steps, the website has lots of free information and can help you kick start a campaign.  Our Nutrition workshops and yoga classes can be great additions to help advertise the healthy gut message.
In September we have Migraine Awareness week, setting up a stand with information for employees to pick up info, booking a therapist to offer Indian Head Massage, running a lunch and chat for employees who suffer or have relatives who suffer with migraine to share tips on what works for individuals and new ideas can all be used to promote wellbeing.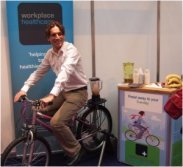 Other ideas that you could work with throughout the year are walk to work week, whilst not feasible for everybody, you could do a 'walk around work' week and utilise the pedometers that will come in ever so handy on a number of occasions!  In May we have fruity Friday, you could set up a stand with free fruit, have a member of staff with a blender blending up some tasty recipes (or have our smoothie bike on-site and pedal away to your 5 a day) promoting healthy eating.  There are lots of free resources, for example the British Heart Foundation will provide you with a wide variety of promotion information and leaflets –what's more they are free/donation.
In September we have 'Know your Number Week'  you could link this in with an awareness campaign, have your OHN's providing some health checks, or call on us to visit you and carry out our know your numbers health screens.
There is always something to add some zing to your campaign, set your budget early, plan the campaigns throughout the

year.  We will happily put together a proposal based upon the health days for the year for you, saving you valuable planning and resources, just get in touch!

Wellbeing Champions.
Sometimes the difficulty in keeping up momentum comes when the pressure of running a wellbeing campaign is all on your shoulders (HR/OH Departments).
Spread the load a little.  There is some evidence to suggest that your wellbeing campaign will benefit from enlisting the help of wellbeing champions within your workplace.
Put the question out there…….
Has anybody recently lost weight/attained their weight goal, would they be happy to help others by working with your wellbeing provider to promote the weight loss campaign?  How about a fitness goal/half marathon/personal best for someone?  Would they be happy to promote the new fitness classes you were thinking about running?  We often work with a number of employees within a company when there are multiple initiatives running, this way we can encourage and promote and most importantly, listen, through your employees ears.
The Management team from Workplace Healthcare were delighted to have the opportunity of attending the first meeting of the Employee Engagement Task Force in London last Friday.
The room was filled with a great deal of energy, Employee Engagement Managers from both Public and Private sector organisation who all had one clear goal in mind, engaging the disengaged, promoting happy, healthy working and spreading best practice to enable interested companies to try some tried and tested techniques.
You may be familiar with the "Engaging for Success" report,  Nita Clarke – David Macleod, 2009,  if not read a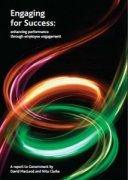 copy here. The reports objective was to try and gain a comprehensive understanding of a) what is 'employee engagement'  b) how to engage employees c) what could be the real benefits of high employee engagement d) how could we bring this all together to make a difference.
Post the publication of the report, the Prime Minister gave his backing in March this year to the creation of a new independent Employee Engagement Task Force, Friday being the first meeting of the group.
The Task Force work is based around the 4 Enablers for Engagement identified in the Macleod Review.
1> Strong, visible, empowering leadership provides strong strategic narrative about the organisation, where it comes from and where it's going.
2> Engaging managers who
Focus their people an give them scope
Coach and stretch their people
Treat their people as individuals
3> There is employee voice throughout the organisation, for reinforcing and challenging views; between functions & externally; employees are seen as part of the solution – not the problem.
4> There is organisational integrity – the values on the wall are reflected in day to day behaviour.
Naturally it's early days, we seemed to share similar feelings with everyone in the room, that employee engagement makes sense. Its the detail that is going to take the work. Any topic that is hard to box up or sum up in a paragraph let alone a sentence is always a topic that is a tough communique.
Working on where organisations can learn about engagement, where they can get started, how they can benefit, demonstrating the successes of engagement, engaging through economic adversity, dealing with the changing nature and approach to work, plus working on what we as individuals hope to gain and provide to the task force.
We hope to keep you updated, there are plans for an information source and the website: http://engagingforsuccess.org will hopefully flourish into a useful resource centre for engaging the disengaged and building a healthy and happy workforce.