welcome to workplace
healthcare
Helping to keep your employees healthy and engaged is our business.
Our proactive approach aligns with the philosophy 'prevention is better than cure' and has been adopted by many organisations that want to keep their people fit, active and productive.
We are so happy to be back with you in house offering wellbeing days, workshops and on-site massage and therapies to your teams.
The lock down seesions have taught us all to be experts at tech and we can run your wellbeing event virtually or part virtual and part in house. Over a day or week, why not let us plan a monthly event for you?
Need some virtual wellbeing ideas? Check out our new blog here or get in touch for our new wellbeing brochure.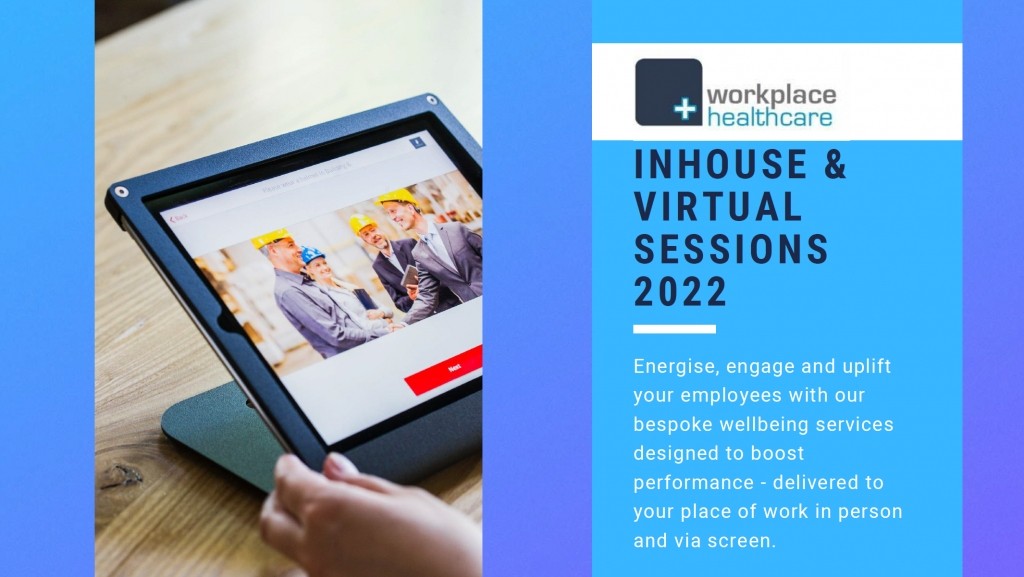 Where to start?
Get in touch for or virtual wellbeing brochure - Lets talk
The following files are available for download